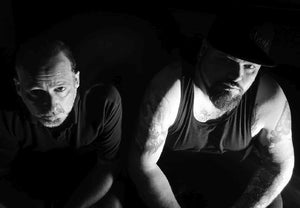 SUICIDE SEASON sign to Alone Records
Alone Records is very proud to announce the signing of UK-based melancholic doom duo SUICIDE SEASON!
Created by two old friends with a distinct past in the Portuguese underground, Bruno Silva (Heavenwood) and Nuno Lima (Secrecy/Dementia 13), Suicide Season promise to aim straight for your heart and then probably crush it with the weight of their music.
"Our songs are songs with meaning," Nuno says. "Songs that were made to sound in a particular way, heavy and powerful but gloomy and melancholic, with intense emotions and focusing on the deepest feelings of human existence, built in a way that the listener can enjoy and live the feelings and emotions that make our music. We play the genre of music that means most to us, we wanted to make it personal, it is a very particular and personal sound for us and something we really wanted to do for a long time."

Admittedly influenced by bands such as My Dying Bride, Paradise Lost, Saturnus, Anathema, Edge Of Sanity, Shape Of Despair and many more, you know you will want to hear this - and don't worry, new music is coming soon. Suicide Season and Alone Records have great things to show all of you, so keep your eyes peeled during the next few weeks.
In the meantime, don't forget to go give them some love on their socials:
---